Remodeling or building a home provides homeowners with a plethora of options for upgrades and new features. The sheer volume of choices may seem overwhelming, making it difficult to decide what is needed and the benefits these features can bring. Heating systems continue to evolve and are one upgrade homeowners should consider. Radiant floor heating not only provides warmth and luxurious comfort, but it can also be another method of running an energy-efficient home and ultimately save money. 
When remodeling or building a home, radiant floor heating is worth considering. And while many only think of radiant for a bathroom or kitchen, hydronic floor heating is ideal for your entire home. We're reviewing a few of the benefits of radiant heating systems below.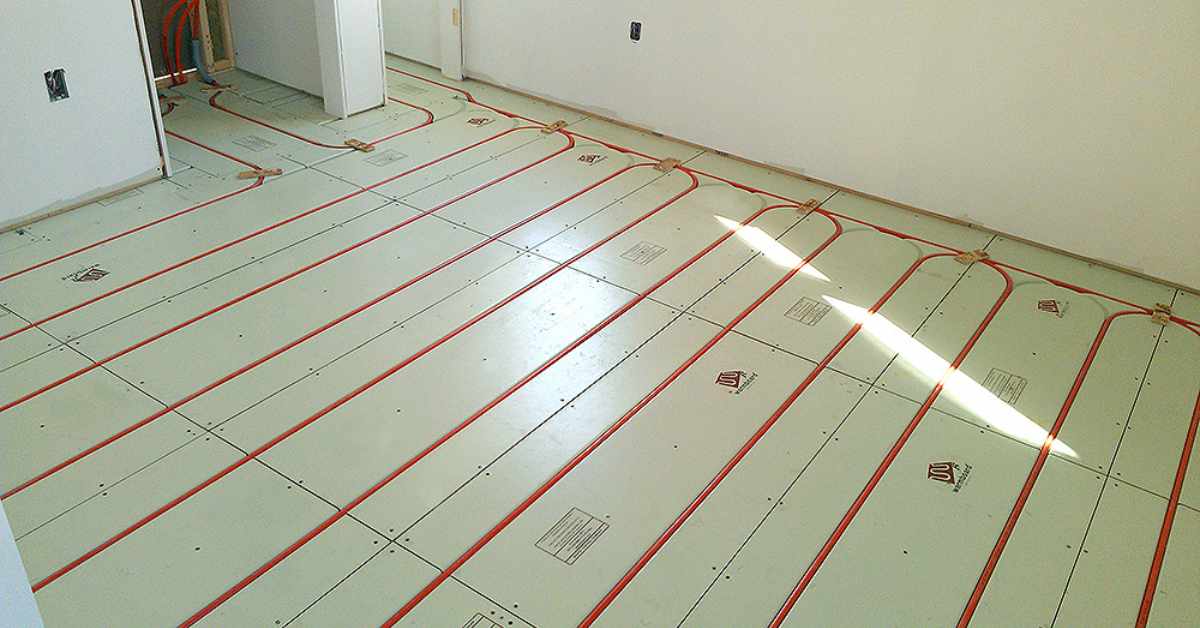 What Is Radiant Heat In A House? 
Radiant heating systems provide heat to a house by directly warming up floors and other surface areas. There are two different types of radiant floor heating:
Electric, as the name suggests, uses electrical energy and wiring to warm up the space. Heating cables are installed underneath flooring. Typically, it's mostly used in smaller areas like a bathroom/. This is because electric radiant can be quite expensive to operate. With concrete subfloor and with electrical companies that provide time-of-use rates, you can warm floors during off-peak hours and expect to keep your rooms warmed for eight to ten hours. Otherwise, electric radiant flooring may not be worth the investment. Additionally, it's important to note that in many, if not all situations, a home will still require and additional heat source to keep the entire home warm. Electric radiant will make the floors pleasant to walk on, but will not adequately heat the house.
On the other hand, hydronic radiant flooring uses a liquid system that is more cost effective and energy efficient. The system uses tubes that pump hot water from a boiler underneath desired flooring like tile, wood, carpet or laminate. Homeowners can experience the luxury and cost benefits by controlling the flow of water using zoning valves and thermostats to regulate the overall temperature in each room. Also, the reserves of power and efficiency of hydronic floor heating makes it possible to use this method to heat your entire home. There will be no need for a separate forced air heating system.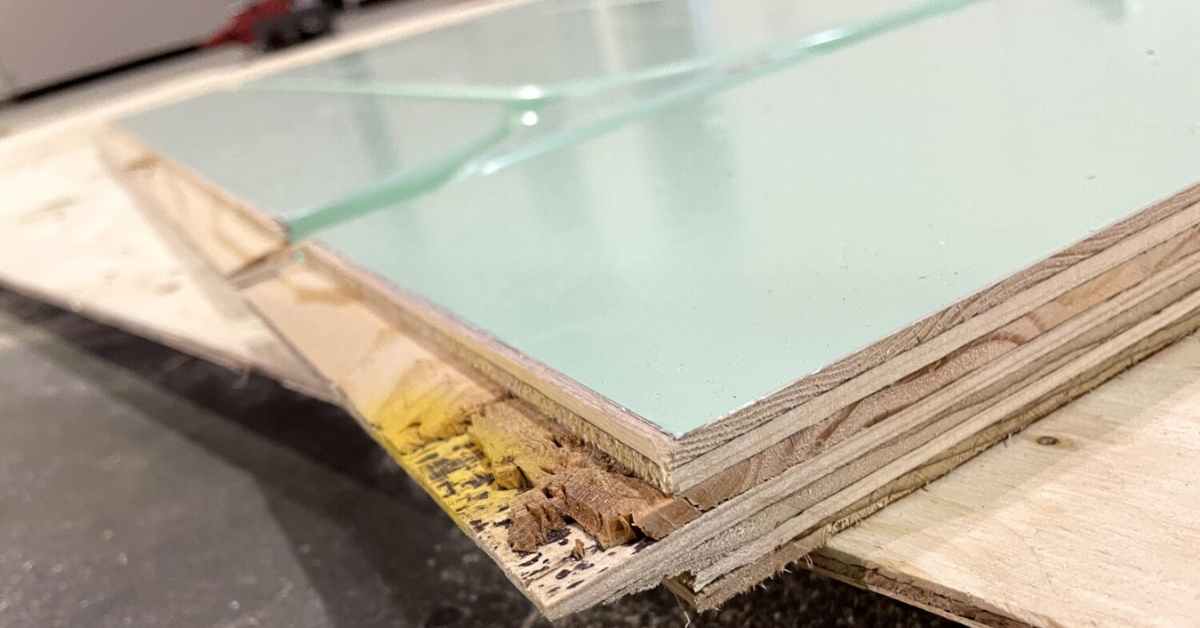 How Much Does Radiant Floor Heating Cost? 
Homeowners may not like the short answer: it varies wildly. We know that radiant flooring can make a room cozy, especially in the cold winter months. But is radiant heat worth it? The cost depends on a variety of factors including:
Size of Home

Type of Installation

Floor Type

Location of Job Site and Regional Labor Costs
It will also depend on the radiant heat company you select to execute the job. Some hydronic radiant heat professionals charge differently for materials and system parts. Others, like Warmboard, can provide an all inclusive system that requires an easier, and faster, installation with minimal upkeep or maintenance. 
> Learn more about Warmboard's hydronic radiant heating systems here. 
If you plan on adding radiant heating to your home, plan to spend about $20/sf. The cost may be a bit higher, or lower depending on various factors. One thing to keep in mind however, is with hydronic heating especially, you can expect to offset that expense over the life of your home. Many homeowners who have switched to Warmboard, have reported lowering their heating bills by over 50%. Those savings will really add up over the life of your home.
Is Radiant Heat Worth It? 
The benefits of hydronic radiant heat of course include sustainable energy. Warmboard in specific uses better materials, better practices for installation, and overall better products that take energy savings and comfort to whole new levels. Here are other green benefits to Warmboard's Comfort System:
Lowest Energy: Warmboard uses some of the lowest water temperatures in the industry

Zoning: Our system creates accurate and ideal heat temperatures for every room, accurate to 1/100th of a degree

Improved Indoor Air Quality through the reduction of airborne contaminants, including viruses, pollen, dust and other allergens that affect health

LEED: For ultimate energy-efficiency, Warmboard can contribute up to 15 LEED points to the U.S. Green Building Council's

Leadership in Energy and Environmental Design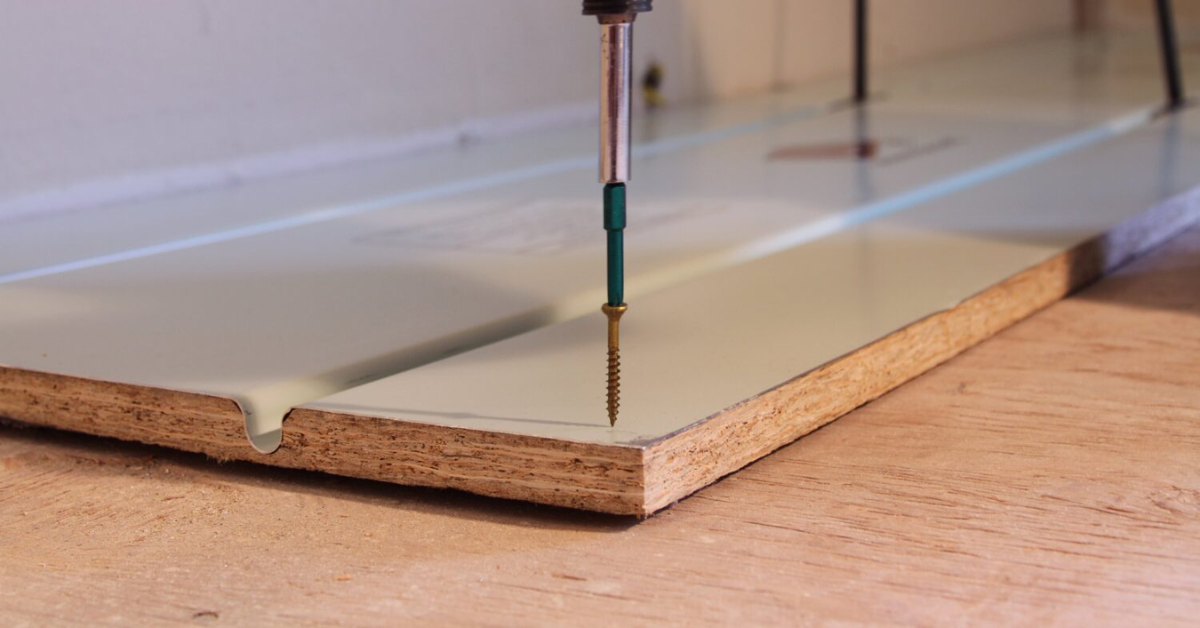 How Does Hydronic Radiant Floor Heating Work? 
In a typical home heating system, ducts blow hot air into various rooms. But because there is only one thermostat in the house, the home continues heating until that thermostat meets its target temperature, or "Set Point". This often causes some rooms to get too hot while others remain too cold. Hydronic radiant heating uses a dedicated water heater (boiler) or a heat pump as the primary source of heat. A circulating pump then moves hot water through a serpentine path of quality PEX tubing. This tubing is installed directly under floors and can also be installed in walls, as well.
Hydronic radiant heat creates even heating and helps keep rooms warm and comfortable for longer. And multiple thermostats ensure the temperature is always exactly what is wanted in each area of the home. Warmth radiates not only from direct contact, but from objects around the room as well. What's more, radiant heat is completely safe for homeowners. 
Warmboard: Professional Underfloor Radiant Heat Systems
Radiant heat systems provide a luxurious experience that is well worth the upfront costs. With time, the energy savings make the actual product a worthwhile investment for your home. You could potentially save hundreds to thousands of dollars in energy costs every year, and the system will pay for itself in the long-term.
When you're ready to upgrade your home's heating equipment, Warmboard is waiting with the best hydronic radiant heating systems on the market today.
To learn more about our industry-leading heat solutions or request a quote, contact us today.