There are many different ways to heat your home, from radiators and space heaters to furnaces and forced air systems. Yet most people stick with whatever method the previous homeowners used without giving much thought to whether there's a better way. 
The truth is that radiant heating offers quite a few benefits that make it a superior heating choice for most homeowners. It's therefore a good idea to learn about the various radiant heat advantages and consider whether making the switch is worth it. 
What Is Radiant Heat? 
Radiant floor heat refers to a system of heating that relies on a series of tubes discreetly installed under a home's floorboards. When these tubes are heated, the thermal energy generated radiates heat through the structure which in turn gently heats the surrounding space.
There are two main types of radiant heating: electric and hydronic.
As you might expect, electric radiant heat systems use electricity to heat floors. This can work if your goal is to warm floors in a smaller space such as a kitchen or bathroom. Hydronic radiant heat systems connect directly to a boiler and pump water through the tubing to heat your whole home. Many homeowners prefer hydronic systems because they're more affordable and efficient than electric systems for whole-home heating.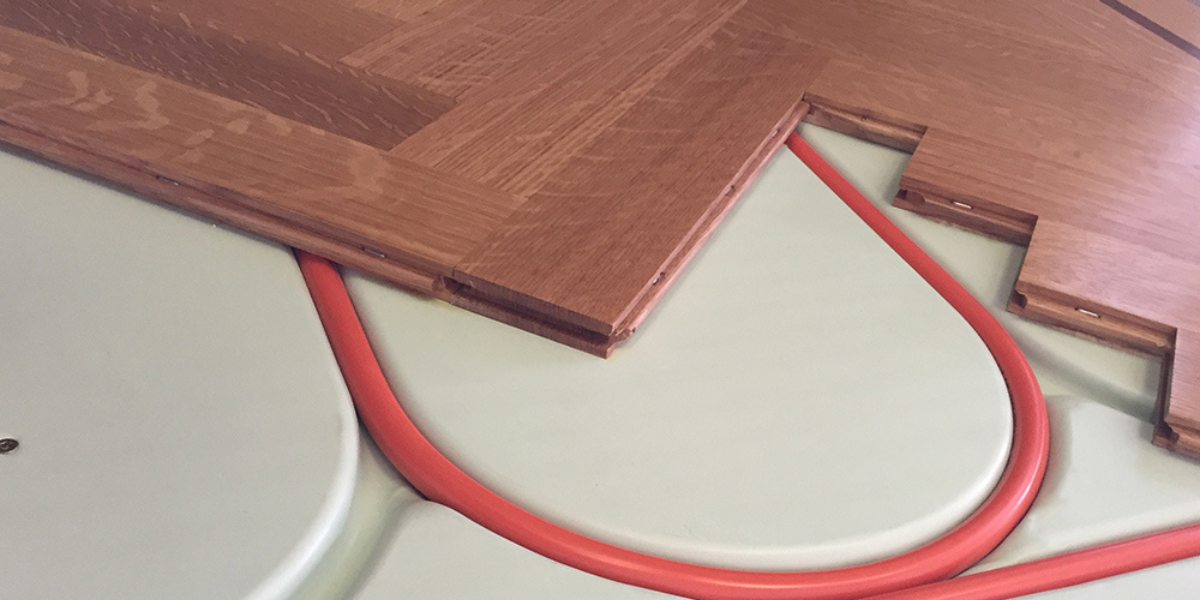 Radiant Heat Benefits 
Radiant heat systems offer several benefits that entice homeowners looking to save money and energy. Some of the most talked-about radiant heat benefits are highlighted below. 
Improved Energy Efficiency
One of the biggest radiant heat advantages is its energy efficiency.
Radiant heat systems heat your home using significantly less energy than other heating methods, such as forced air. This kind of efficiency makes them much more eco-friendly and sustainable than traditional heating methods and helps minimize your carbon footprint. 
Improved Air Quality 
Forced air systems use fans and blowers to push air through your ducts and circulate it throughout your home. Unfortunately, this process can kick up a lot of dirt, dust, allergens, and germs that then become airborne. 
Hydronic radiant heat systems, on the other hand, use pumps that transport water efficiently without releasing any allergens or irritants into your home. In fact, there's no need for ductwork for heating at all when you have a radiant heat system. 
Consequently, radiant heat systems are an excellent choice for people with allergies or respiratory conditions.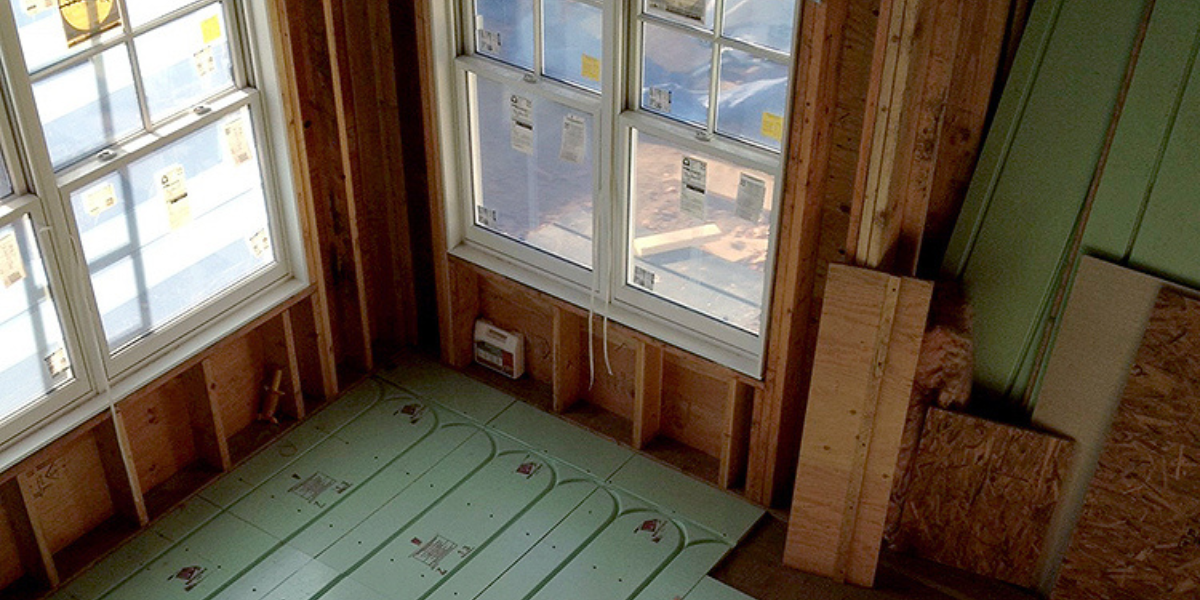 Superior Comfort 
Imagine being able to walk through your home barefoot in the winter or step directly out of the shower onto the hard tile floor without your feet freezing. Since radiant heat systems are installed under the floor, they provide a toasty surface that not only gently warms your feet, but and keeps your whole home comfortable. Check out a few pointers for a successful Warmboard-S installation.
Decreased Energy Bills
As mentioned, radiant floors consume less energy than traditional heating methods. In addition to being good for the planet, this also saves you money on your utilities. People who upgrade to energy-efficient radiant heating systems report saving anywhere from 25% to 50% on their monthly energy bill. 
Silent Operation 
If you're tired of hearing your heating system cycle on and off throughout the day and night, you'll appreciate the silent operation of radiant heat systems. These heating systems are whisper-quiet, meaning you get to enjoy a peaceful, cozy, disturbance-free home, and a better night's sleep. 
Frees Up Floor Space 
If you heat your home with radiators, switching to radiant heat will create floor space that you can play with however you want. This gives you a little more breathing room and can help a space feel less cramped and gives you more flexible options for furniture placement. Best of all, you can ditch your unsightly radiators for something more aesthetically pleasing.  
Is Radiant Heat Worth It?
When it comes to radiant heat, advantages like silent operation and consistently perfect temperatures, especially first thing in the morning are only the beginning. The initial installation can be costly, but most people find the enhanced comfort, savings, and air quality make it a worthwhile investment.
With that being said, if you've replaced your heating system in the last few years and don't have any problems with it, you can always give it a shot later down the line when building a new home or doing a major renovation. 
So is radiant heat worth it? The short answer is "yes." Consider making the switch at the first available opportunity and feel the difference for yourself.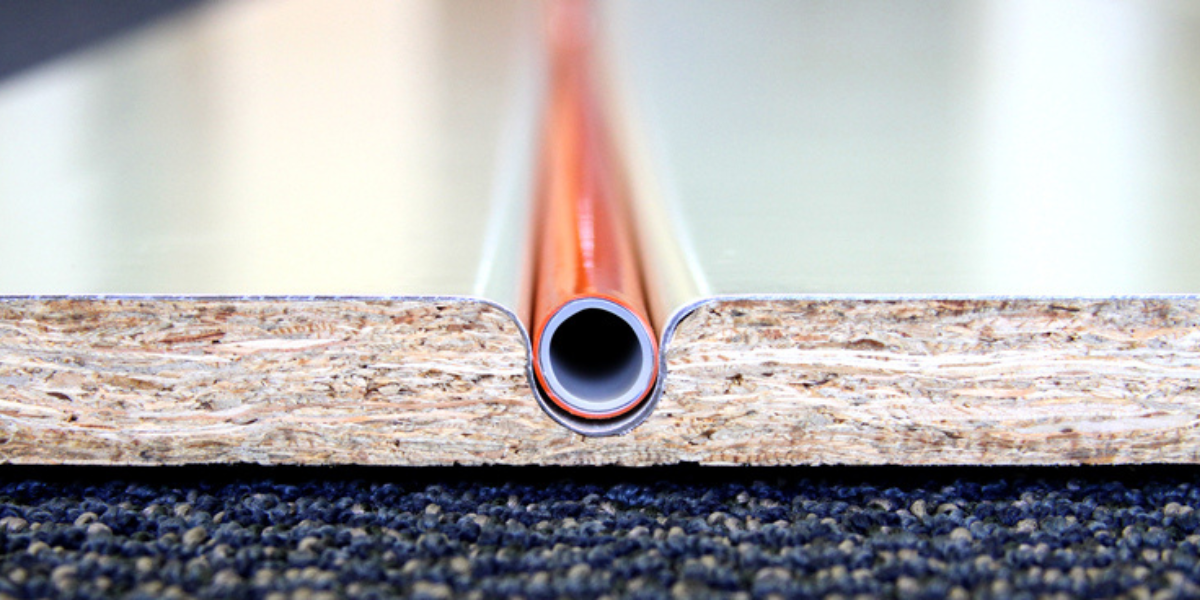 Getting Started With Radiant Heat
If your home isn't being heated by radiant heat, you're missing out on the luxurious experience of walking through perfectly heated rooms at all times — not to mention the potential for thousands of dollars in energy savings.
When you're ready to upgrade your home's heating equipment, Warmboard is waiting with the best radiant heating systems on the market today.
To learn more about our industry-leading radiant heat solutions or request a quote, contact us today.