If you're considering upgrading or installing radiant heat into an existing or new build home, it's important to understand the different types of flooring options. Most homeowners want to consider the best types of flooring over hydronic radiant heat to ensure that it works well with the home for the long-run. 
Radiant floor heating systems can provide energy-efficient methods for heating a room, space, or home. The good news is that radiant floor heating can be installed under a wide variety of floor coverings. One suggestion is to consider a thinner flooring option as this will ensure faster heat transfer to the interior of the home.  
Best Flooring Over Hydronic Radiant Heat
By now, you're probably familiar with the different types of radiant floor heating: electric and hydronic. As the names would suggest, electric systems use electric wires. Alternatively, hydronic systems use tubing that disperse water heated by a dedicated boiler. Floor heating systems are a great way to replace your homes' existing heat. Or, if you're undergoing a new home build, it can save you money in the long run through energy-efficient usage. 
What is the best flooring over hydronic radiant heat, though? Traditionally, tile has been the most common type of flooring to be used with radiant floors. But over the last many decades, as technology has improved, other types of flooring can be safely used as well, including: 
Luxury Vinyl Flooring

Tile

Hardwood

Engineered hardwood

Carpet

Cork
Let's consider some of the properties that make hydronic radiant heat most effective. 
What Flooring Material Makes Radiant Heat Most Effective?
Understanding how radiant heat works makes it easier to consider the most effective materials to use in your homes' flooring. Radiant heat uses thermal conductivity to warm up an area. Once the material is warm, it transfers that heat onto other objects, the body and throughout the room. So the most effective materials for flooring would be those that can transfer this heat more quickly. 
The properties in ideal flooring options can include:
Floor Thickness
Remember, the warmth of either heated water tubes or electrical wires have to transfer the heat into the above floor. Thicker floors will take longer to heat. Additionally, some methods of hydronic radiant heating, like embedding tubing in concrete, requires that entire mass to heat up before it can begin producing heat inside the house. This process can take hours. In contrast, a thinner subfloor assembly, using conductive elements, like Warmboard's aluminum surface, can begin heating the interior space almost immediately. Understanding the differences in these two methods can help make informed decisions when choosing the type of flooring you want to use in different parts of your home.
Durability
With hydronic radiant heat, water is transferred through PEX tubing. This tubing is safe, durable and proven, with a warranty of 100 years (or more). Virtually any type of flooring can be installed over hydronic radiant floor heating, and installer recommendations should be followed during the construction process.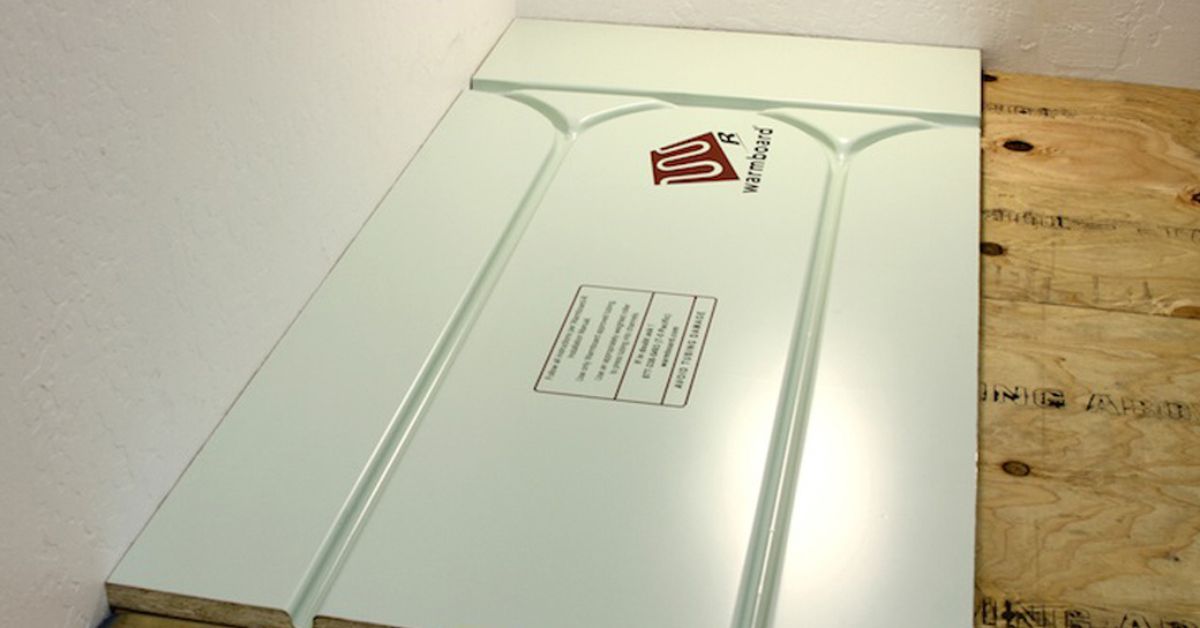 Tile Materials for Hydronic Radiant Heat
Tile works well with radiant floor heating systems, and there are several different approaches your installer may choose from when installing tile. We recommend using one of seven methods, all of which are available in our installation guide.
Both ceramic and porcelain tile  can be suitable for hydronic radiant heat systems. 
Luxury Vinyl Flooring for Radiant Heat
Luxury Vinyl Flooring (LVF) is an extremely popular option these days. Highly durable and available in a wide variety of looks, it is an excellent choice for radiant. We recommend using a ¼" or ½" underlayment before installation. Details can be found in our installation guide
Hardwood Floor Over Radiant Heat
Solid hardwood and engineered hardwood can be excellent choices for installing over a radiant floor heating system, but there are some caveats. Solid plank hardwood is ideal for Warmboard, and in fact, Warmboard is among the only radiant heating system that is recommended and/or warrantied by several hardwood companies. Our radiant panels produce consistent, even temperatures across the surface area. This ensures the hardwood flooring expands and contracts consistently. Systems with lower conductivity are less likely to heat up evenly. As such, the flooring can expand and contract at different rates. Over time, this can cause damage.
Similarly, engineered hardwood can be problematic. Some products are made to a very high quality, while others are not. Those made of a poorer quality often combine numerous types of adhesives and wood species, and all these elements will respond to heat differently, and as such, these boards can warp and become damaged quickly. It's important to note, Warmboard has done hundreds of thousands of square feet of projects using engineered flooring, and there are rarely issues. But as the engineered flooring trend continues to expand, there are too many new brands to keep track of. It's for this reason, we recommend using plank with our systems.
To see how to install hardwood over Warmboard, watch this video.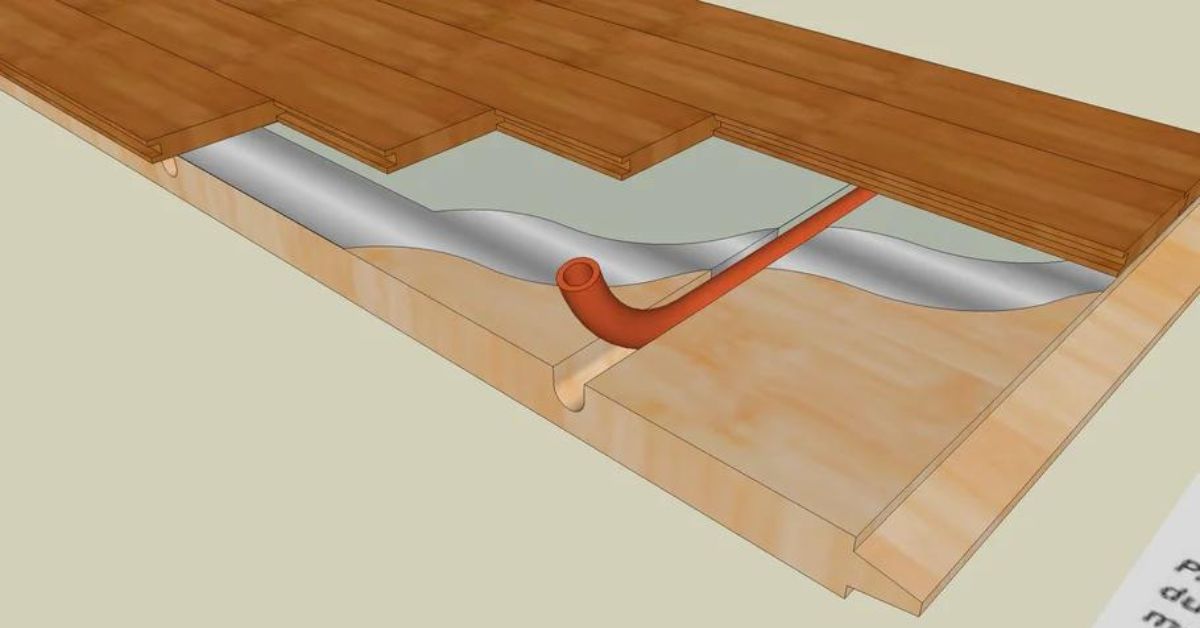 Contact Warmboard for Radiant Heat Installation
For more information on different Warmboard hydronic heating systems for your home, contact us directly. We'd be happy to walk you through different flooring options and what we can do to ensure energy-efficient heating and savings.